For over the past decade, The Martinez Firm has provided aggressive, quality, and effective defense representation to those facing DUI/OVI charges and other criminal defense matters. Additionally, we represent those seeking help with personal injury claims, as well as Civil Protection Orders. Our passion and commitment to our clients is reflected by our dedication to providing you representation tailored to your specific needs. We are proud to represent minority and LGBTQ clients, who oftentimes face discrimination or bias as a party to any legal matter. We work to ensure everyone's rights, freedoms, and best interests are protected.
Our Legal Team
Hector G. Martinez Jr., Esq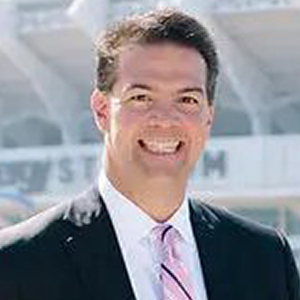 I grew up in Dublin, Ohio the son of Hector & Judy Martinez, who taught me the importance of diligence in all facets of life. Thereafter, I attended The Ohio State University and graduated from the Fisher Business School. Law school was always in the back of my mind and I was thrilled to attend and graduate from Case Western Reserve University in Cleveland.
Admittedly, I sort of fell into a niche criminal defense practice, however, from day one I immensely enjoyed working with all of the court personnel, including judges, bailiffs, clerks and even prosecutors and law enforcement personnel. In 2004 I started The Martinez Firm and, over the years, have had the great pleasure to represent a great number of clients and to assist them with a myriad of legal issues. In order to best represent a client zealously and effectively advocate for their position, you must truly know your client and that is always a focus here at The Martinez Firm.  
I am a trial attorney and have represented clients and achieved acquittals at trial in numerous cases ranging from serious felony sex offenses, to vehicular homicide charges, felonious assault charges and Ohio OVI cases. Also, I have often been successful at the avoidance of criminal charges by a thorough investigation of the case to demonstrate the innocence of a number of clients. In my experience, engaging an attorney early on in the criminal process is essential and one of the most frustrating events that occurs in my practice is when a client calls me too late in the process and I inevitably tell the client, "I wish you would have called me earlier."
When I am not practicing, I spend most of my time with my wife, Erica, and our twin boys.  My family is a sports loving family primarily the Browns and Buckeyes!  I have truly enjoyed coaching my sons in baseball, basketball and flag football.  Erica and I are involved in various philanthropic entities throughout northeast Ohio and we try to give back to the community.  
---
Phone: 216-875-5555
Fax: 216-238-5862
Email: hector@martinezlawfirm.com
---
Areas of Practice
---
Assault/Domestic Violence
Appeals of Convictions/Sentences
Criminal Defense
Criminal Law
Commercial DUI
Computer/Internet Crimes
Drug Charges
Fraud/Embezzlement
Federal Crimes
Personal Injury
Sex Offenses
Traffic Violations
White Collar Crimes
Education
---
B.S.B.A.
Case Western Reserve University Law School, Cleveland, Ohio
Juris Doctor
The Ohio State University
Admissions & Professional Associations/Memberships
---
Ohio, 1997
U.S. District Court
Northern District of Ohio
U.S. District Court
Southern District of Ohio
Cuyahoga Criminal Defense Lawyers Association
Ohio Association of Criminal Defense Lawyers
Lake County Bar Association
Beacon Health – Board of Directors
Contact Us
We are always here to help. Looking forward to hearing from you!
"*" indicates required fields