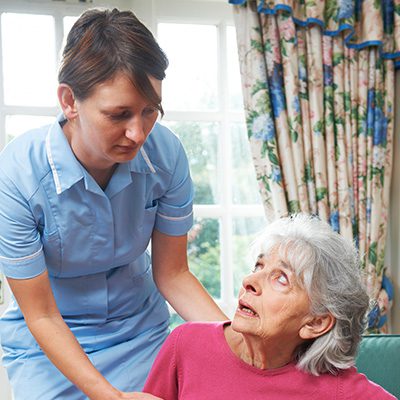 When you make the decision to entrust the care and well-being of your loved ones to the staff of a nursing home or elder care facility, you do so with great care and consideration. You expect that your loved ones will be treated with dignity and respect and that their health and medical needs will be met. However, the unfortunate reality is that there are elder residents in our community who are being abused and exploited by those entrusted with their care. Elder residents are particularly vulnerable due to their dependence on others and sometimes due to their isolation.
At The Martinez Firm, we are committed to working closely with you to ensure that the rights of you and your loved one are protected against the negligence and wrongful actions by nursing home care workers, nurses, doctors, other staff, and owners. We have the experience and knowledge necessary to pursue compensation for personal injury due to abuse of the elderly.
Nursing Home Abuse Attorney
Under Ohio law, elder abuse can include physical, sexual, verbal, and emotional abuse; neglect, including abandonment; or financial exploitation. If you or your loved one has experienced any of the following, we are the nursing home abuse attorney for you:
Bruises or broken bones
Unexplained falls or injuries
Physical or sexual assault
Medication mistakes
Lack of proper supervision
Unsanitary conditions
Bedsores, malnutrition, or dehydration
A nursing home abuse attorney at our firm will aggressively investigate your claim by interviewing witnesses of the mistreatment and by reviewing records of any prior complaints and any past state or federal law violations levied against the eldercare facility. Additionally, we will bring your case to the attention of state regulators who control nursing homes and assisted living licensing. We at The Martinez Firm understand that you were promised quality care and attention for your loved ones and that the facility failed to protect them from harm. We can assure you that the eldercare facility will be held accountable for its inexcusable actions.
Contact Us
We are always here to help. Looking forward to hearing from you!
"*" indicates required fields