Over the last 2 decades, The Martinez Firm has provided legal representation to victims of negligence or wrongdoing, committed by another person or entity, that has resulted in physical or psychological injury. Whether your injury was sustained from an automobile accident or improper eldercare, we are dedicated to getting you the compensation you deserve. A personal injury attorney at our firm will guide you through the complex and complicated process of preparing and pursuing your claim.
Cleveland Personal Injury Attorney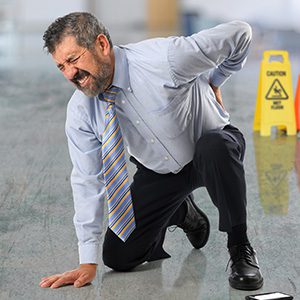 When you or a loved one suffers physically or psychologically from the reckless actions of someone else, you may be left feeling overwhelmed, unable to work, and incapable of paying medical bills. A personal injury attorney can help alleviate your stress by seeking the maximum compensation you deserve. Our lawyers will thoroughly investigate your claims and aggressively negotiate with defense attorneys and insurance companies.
The experience and knowledge of our attorneys enable them to understand the complex nature of Ohio's statute of limitations, and the rules and procedures to follow for personal injury civil lawsuits. Generally, the statute of limitations for claims is two years from the date of when the incident or accident occurred.
Specializations
Ohio Elder Abuse
When you make the tough decision to entrust the care of your loved one to an elder care facility, you expect caregivers to provide them with the attention and respect they deserve. If proper levels of supervision or treatment are not met, and your loved one found themself on the receiving end of negligence and wrongdoing, they may be entitled to a personal injury settlement.
Car, Motorcycle, & Truck Accidents
An automobile accident can be a tragic event that dramatically alters your life. Whether you sustained a minor back injury or a paralyzing spinal cord injury, you are entitled to compensation. Our personal injury lawyers will work tirelessly to take actions to protect your right to compensation.
Contact Us
We are always here to help. Looking forward to hearing from you!
"*" indicates required fields